About us
Since 1990, Old Biscayne Designs has manufactured fine iron beds and wood furniture designs derived from European antiques. Nick and Gretchen Gabrielli welded their cultures; his of Argentine aristocratic elegance and hers of South simplicity and charm to form a company that handcrafts furniture to each customer's specifications. Every design is signed with the Gabrielli signature and year of creation. Their absolute dedication to excellence guarantees that the owner of a Gabrielli design will have the very best.
Meet the Old Biscayne Team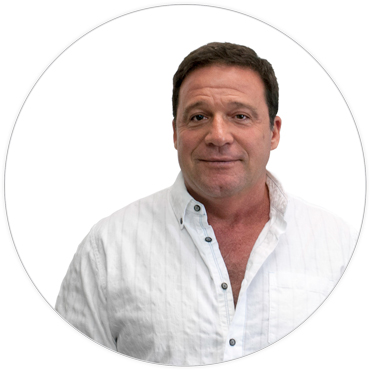 Ignacio Gabrielli (Nick)
Co-Owner, Director of Operations
Nick is the owner and founder of Old Biscayne Designs.He directed and expanded a corporate portfolio ranging from cattle farms to international banking with his father in Buenos Aires, Argentina. His acute financial acumen has kept OBD nimble and fleet-footed while navigating the ever-changing market demand. Steering their early enterprise (of buying and selling European antiques from Buenos Aires) into a multi-factory manufacturing endeavor allowed Nick to provide OBD with the expertise to develop and refine a process for creating furniture for each designer's special vision. Under his management, OBD procures US hardwoods and steel and coordinates all the processes from iron work, foundry work, hand-carving, and hand-crafting to the delivery of one-of-a-kind furniture designs.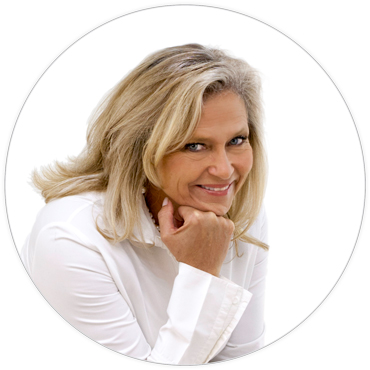 Gretchen Gabrielli
Co-Owner, Director of Sales and Marketing
Gretchen is the Co-owner and Co- Founder of Old Biscayne Designs, which she and her husband Ignacio (Nick) Gabrielli founded in 1990. After receiving a Design and Marketing degree from Georgia Southwestern University, she designed women's sportswear collections in Los Angeles and Miami. Twelve years of design and merchandising for the clothing industry provided the foundation to begin importing antiques from Buenos Aires, Argentina. Importing progressed into manufacturing a collection of antique-inspired furniture designs scaled for the American market. Her ability to read fashion trends, an eye for scale and proportion, and an intense sensitivity for personal style lends itself to her professional ability to translate personal style traits for the lifestyles of her design clientele. Do you look good in your furniture?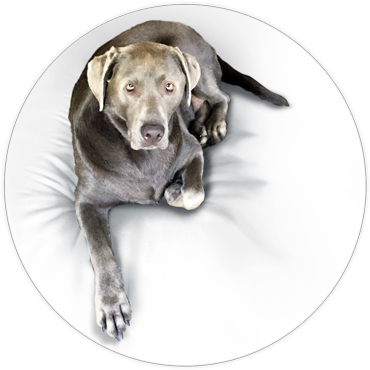 Chloe Matisse Gabrielli
Affectionately called Mati
Mati, our two-year-old, silver labrador, is quite dedicated and loyal to her position at OBD. Her responsive therapy, including licks, love, and tail wagging, is quite effective. We could all learn from her stress management techniques. Perform and reward communication has worked brilliantly as her training regimen. Krista recently taught her the Hokie Pokie with a few hundred dog biscuits, and Sebie relies heavily on Mati for biscuit disposal every morning.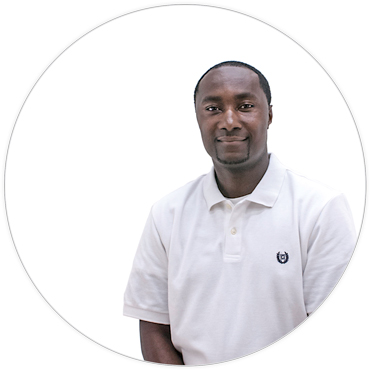 Adrian Woods
Production and Finishing Manager
Starting in 2000, Adrian worked his way through our factory, acquiringevery skill required to manufacture high-end furniture. His dedication and discerning eye for detail have made for a valuable employee that functions at a high level in the very heart of OBD. Among other things, Adrian is also very talented with the ladies. All of our female employees smile a little brighter when he's around. We teasingly call him the Barry White of manufacturing.
Clay Owen
Production Manager and Quality Control Overseer
Clay can also be called the Jack of all trades and the master of one—manufacturing. From the time he was young, he has disassembled and reconstructed everything from the family toaster to the washing machine. We count on him to direct the implementation of all the final details; mounting doors and hardware, installing TV lifts, lights, glass, mirror, etc. He is also a control-freak for perfection with everything except his desktop, which is perfectly disorganized! He also oversees a team of eagle-eyed craftsman who carefully inspect the finished product before handing the piece over to the crating professionals.
Angela Holder
Special Finish Coordinator
From faux painter to design finisher extraordinaire, Angela moved to Americus in January of 2016 to innovate and coordinate with OBD production staff to create furniture finishes for a broad designer market demand. Her diverse background in high end furniture sales and faux finisher for demanding designers throughout the Southeast prepared her to perceive and interpret fashion finish techniques and develop new palettes for Old Biscayne Designs. Her sassy, spitfire attitude and ever-ready badger brush has coaxed a team of proud artisans into practicing her sophisticated techniques. As a final layer of excellence, every OBD design exhibits an organic, one of a kind patina.
Marissa Bumgarner-Wilson
Receptionist/ Delivery and Shipping Advisor
"Never meeting a stranger" is the personality trait that makes Marissa the perfect doorkeeper and first, cheery voice one hears when contacting Old Biscayne. Being the youngest member of our team has not been a challenge for her. She picks up new concepts quickly and provides all of the information necessary for every customer to receive expedient service and information to close a sale. Marissa has a creative side as well. When she is away from her desk at OBD, Marissa is a budding fiction writer with a love of literature and all things philosophical.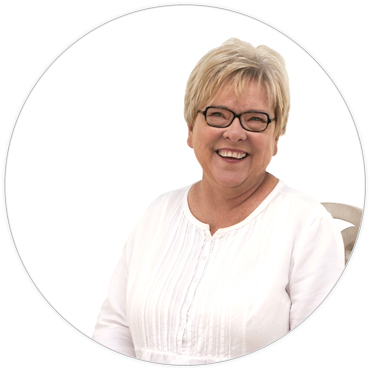 Brenda Cavender
Office Manager
Since 1998, Brenda has been our office task master. Over and above her financial and accounting duties she is our resident Mother and Grandmother helping to keep the team on point. Today she handles all financial and freight inquires, although she is practically an expert in all OBD office operations. She also bakes the best caramel cake in the world.
Krista Greene
Customer Fulfillment Staff
Krista's degree in Psychology from the University of Georgia has certainly served our team well. Customers of all temperaments communicate their requirements in interesting ways and Krista's cool head and efficient delivery is always complimentary. All the finish samples, leather swatches, catalogs, and any tool necessary to complete a sale goes across her desk. Krista is a family girl that loves spending time with her husband and playing with her dogs.
Cathy Colter
Customer Fulfillment Staff
Cathy's diverse background in sales and customer service brings years of experience into our workplace. She was Southeast District Manager for a women's clothing store and shipping and custom service coordinator for an outdoor furniture manufacturer before joining OBD. Her best asset is a delightful sense of humor that hinges on cynicism. Her most adored role is pet-sitter for Mati Gabrielli, our 2 year old silver Labrador. Cathy and Krista work together to coordinate all sample production, catalog updates, and sales tools.
Cindy Hargrove
Special Order Coordinator
Cindy joined our staff in 1998. Her career as a customer service representative with a popular women's clothing catalog only began to prepare her for the discussions required to get the details right. Her tenacity to perceive what customers are asking and convert them into accurate new custom design orders constantly impresses us. Although she's a country girl, if you hear her pause, she's probably dreaming of the beach. Her family are all avid fishers and love their coastal adventures.
Renae Lach
Custom Design and CAD Processing
Although Renae is Southern through and through, she talks faster than most people listen. Her diverse career background from Hospital Corpsman to the front desk of the Psych department in the Navy molded her steel core with a sweet and salty attitude. Because of her keen eye for detail and sensitivity to custom requests, she took over the rigorous position of CAD development and final design approval. Renae spends her off-time raising two sons and a beautiful teenage daughter who delights us regularly with her sparkly personality.
Kathy Gill
Customer Relations Specialist and Costing
Luring Kathy away from her position as "Number 1 in Region Sales" for a large commercial bank was no easy task. Her perky good humor and fun demeanor kindly lead the most demanding customers through all their questions to create final furniture designs and then have them priced. Her compassion for those around her make for a delightful and sassy team-player as she pounds out quotes from dawn to dusk.
Heather Gomolak
Solutions Manager, Customer Service Specialist, and Costing
A Marketing Degree from the University of Phoenix and intense sales training for a national marketing firm led her to become so mentally nimble that she quickly secured the position as our top sales staff and Solutions Manager. Working in sales for a custom builder in Atlanta, she understands construction and has an ear for the inner workings of most design minds. Heather's keen ideas and proactive spirit help resolve all customer service complaints, seemingly without effort. She has a way of writing that outdoes even Mary Poppin's spoonful of sugar.
Sebie Lee
Production Scheduling, Accounts Receivables, and Order Processing
Full charge bookkeeping for a construction and trucking company paved the way for Sebie's knack with numbers and scheduling. Her accuracy and tenacious follow-up keeps our furniture production flowing as it should. She is also our sweets specialist. We all love her peach pepper jelly and she keeps the candy drawer well stocked.
Rachel Cotton
Photographer and Graphic Designer
Her clever approach to art and marketing brings a bright new look to OBD's marketing outreach. As overseer of art and design, Rachel is the project manager for our visual catalog, website, new releases, and anything requiring a touch of creative expression. Working very closely with Gretchen, she handles the execution of all design materials and photography. With a Master's Degree from the Savannah College of Art and Design, Rachel's love of form, function, and design can also be seen in her fascinating larger-than-life, colorful artwork which is a perfect statement for her personality...sometimes too colorful!